Last week, we covered my excitement about the limited-edition Cooper and Brand action figures.  But what about TARS?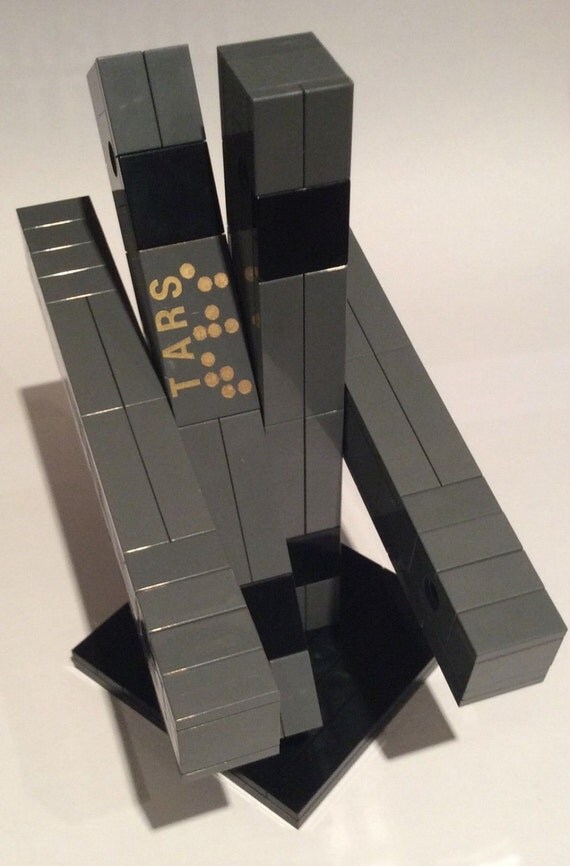 In December, an industrious eBay seller built a rotatable TARS out of Lego blocks.  The figure, an impressive approximation for a fan-made item, sold for $380.  Even adjusting for post-blight inflation, that's quite a chunk of change!  Since then, other eBay and Etsy sellers have begun selling their own versions for over $40 a pop.
That's pretty steep for a replica, isn't it?  Blogger Thibaut Mottet thought so, too.  That's why he's offering free instructions and PSD files to help you assemble Lego TARS yourself.
Want something a little more sophisticated?  Steven G has released a free 3D printing kit (including STL files, decal inserts, and instructions) for a six-inch plastic TARS.  The model includes TARS' appendage and is fully rotatable with the use of rare earth magnets.
I'm happy to report that I'm now in my possession of a 3D print of Steven G's model, thanks to the generosity of two friends.  I'll keep you updated on assembly!
As for your own TARS, review all the options and see which is right for you.  If you like Steven G's model but don't want to do the work yourself, he'll be selling a better-scaled, fully painted, fully functional version on his website in the coming months.